Commercial and Industrial Concrete Floor Stripping & Preparation
Westrock Concrete removes old flooring, sealers, and coatings from concrete floors of all types. In the Winnipeg area, we use various methods to strip and prep commercial buildings, retail outlets, clinics, office buildings, and homes.
To remove sealers from concrete, we have used grinding, blasting or sanding techniques. However, in most cases a chemical stripper is used to remove the coating because it causes less damage to the concrete surface. It also means less dust and noise. Unfortunately, it also requires dealing with harsh chemicals and spending more time manually stripping the floor.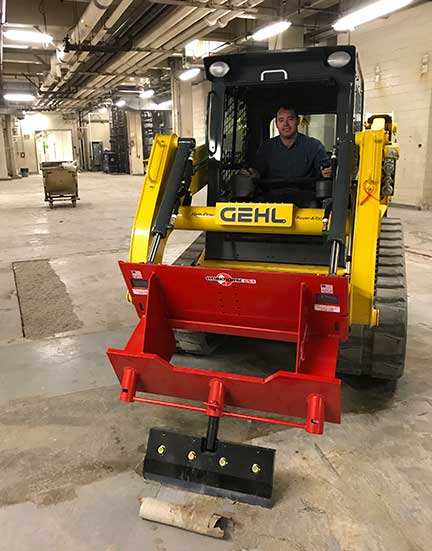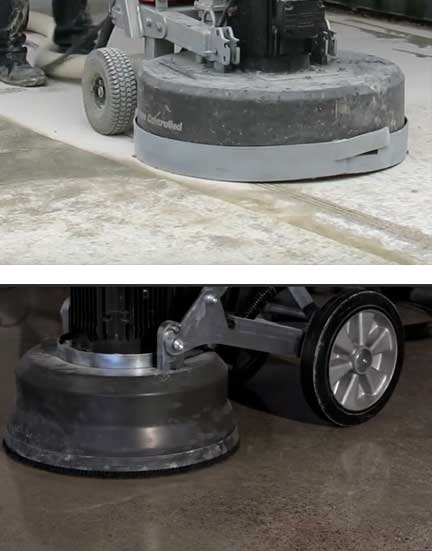 Materials Stripped from Concrete Floors
Thin Set
Carpet Glue
Mastic/Blackout
Epoxy Paint / Coating
Sealers
Removal and Disposal of Old Flooring
Concrete demolition and removal
Tile/Ceramic removal
Wood flooring removal
Linoleum floor removal
Epoxy, urethane flooring removal
Carpet removal
Preparing Your Floor
Once your floor has been thoroughly stripped, we use industrial floor grinders to remove high ridges and shave away any imperfections. Grinding also helps prepare your surface for maximum adhesion. Any cracks, pitting, or scaling of the cement surface is repaired.
If your floor is not level, we do provide concrete floor leveling services.
For a FREE, no obligation quote on having your concrete floor stripped and prepared call us at 204-384-8321.