High Quality Epoxy Floor Coatings – Virtually Maintenance Free
Westrock Concrete Solutions specializes in epoxy floor coatings in Winnipeg and the surrounding communities. Our epoxy flooring solutions are used in commercial, industrial, and residential applications throughout Winnipeg, Brandon, Winkler, Portage la Prairie, and Steinbach Manitoba. Epoxy is an excellent choice for protecting and beautifying concrete floors. It is not only attractive, it can last up to 25 years depending on the coating used and the quality of its installation.
Epoxy Floor Coating Popularity
From Winnipeg and many other areas across Canada, epoxy flooring is growing in popularity. From garage floors, to basements, to laundry rooms, epoxy flooring is chosen as a durable, affordable, safe, and attractive solution. With so many decorative options to choose from the possibilities are limitless.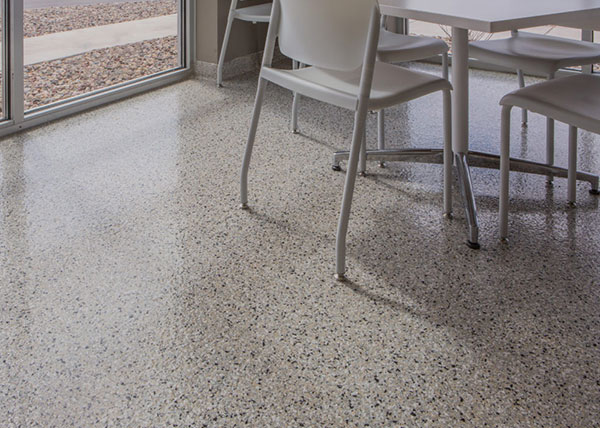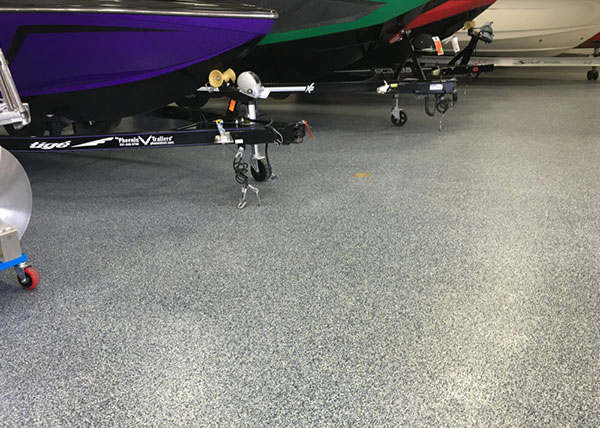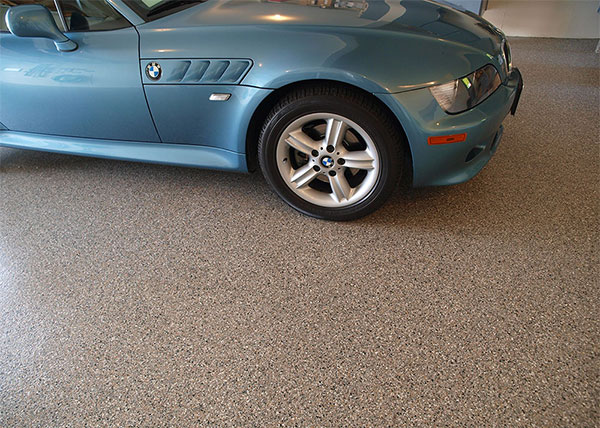 Commercial uses for epoxy flooring has greatly expanded. Epoxy is often the first type of flooring considered for the hotel and hospitality industry, medical facilities, businesses, retail stores, showrooms, kennels, and warehouses. Epoxy floor coatings are also widely used in many industrial and institutional facilities that include manufacturing plants and schools.
Advantages of Epoxy Floor Finishes
Durability – Concrete floors coated in epoxy last many years.  They are simply the most durable floors that resist daily wear.
Tough – Epoxy is a hard-wearing durable surface able to withstand heavy and continuous traffic
Resistance – Resists oil, chemicals, and water
Attractive – With a variety of colors and styles you have so many options including decorative patterns, flakes, glitters and much more.
Maintenance – Epoxy floor coatings are easy to clean. Grease, dirt, dust easily wipe off the non-porous surface.
Safety – Epoxy coatings are resistant to slippage, impact, heat and fire. The high gloss coating option can also significantly improve lighting in your facility.
Lighting – Creates a shiny high-gloss finish that significantly increases the brightness of of interior areas.
Environmentally Friendly – Epoxy coatings are a green option as additional flooring materials are not required.
The Basic Process
At Westrock, we use a dust free industrial grinder to prepare your concrete floor. The grinding head consists of diamond blades that lightly cut your floor's surface preparing it for maximum adhesion. During the process, old stains and coatings are removed before any materials and epoxy are applied. Done properly, epoxy floor coatings are durable, waterproof, chemical resistant and long lasting.
For a FREE, no obligation quote on having epoxy floor coatings applied to your concrete floor call us at 204-384-8321.
Service Area
Our Service area includes Winnipeg, Brandon, Winkler, Portage la Prairie, and Steinbach Manitoba